Sales people love using the new AgentBase. It looks great and is really easy to use. Training is minimal and you can get started making money straight away.
Track all your email marketing campaigns, to ensure you target your next phone call. Send as many emails as you like with no additional costs.
Send your vendors instant feedback or provide them with a password to gain access to their own online communication centre. Vendors love AgentBase.
Anytime, Any Device
AgentBase is a cloud based Real Estate System which caters for any device. AgentBase has been thought out for real world useability.
Our tablet edition allows you to register buyers real time with ease to avoid wasting time for re-entered details back at the office.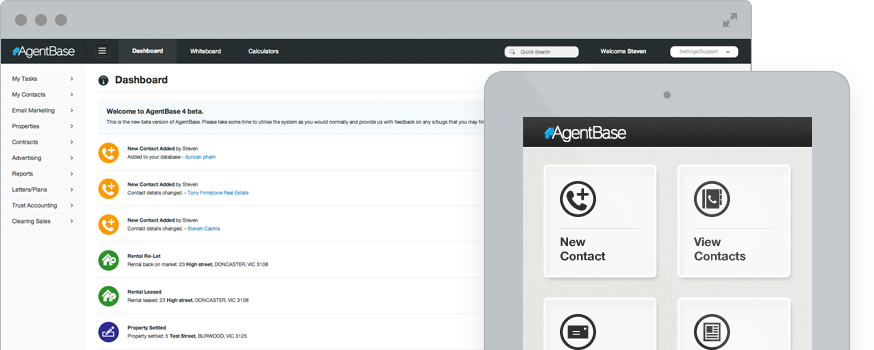 Only
$110

Per Month

No Fixed Term Contracts.
Only
$220

Per Month

No Fixed Term Contracts.
Starting from
$3300
Professional Web Sites.